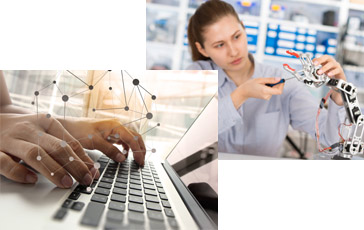 About SmarTec
Smart Technologies Pte. Ltd. is a high-tech enterprise that takes robotic technology and advanced digital manufacturing equipment as the core, and focus on Robotics products & services and Automation solutions. We believe that robots will change the way the world works and are passionate about helping organizations find rapid return on investment through the adoption of our innovative robotic solutions.
Vision
To free human hands from tedious, dirtiest, and deadliest tasks so companies and workers can focus where they truly create value.
Mission
To help organizations reach their fullest potential with our innovative robotic solutions, world class support, and an incredible customer experience.